State Of The Art Dental Care
Welcome
---
Dr. Hewlett has been providing state of the art family dentistry in Stanwood since 1985. The office is invested in providing the latest, most exclusive technology to ensure the comfort and satisfaction of our patients. Most of the staff has worked together for over 10 years, resulting in a friendly dental team that works well together. Whether you require a simple filling or more comprehensive treatment, we offer the latest in contemporary dentistry.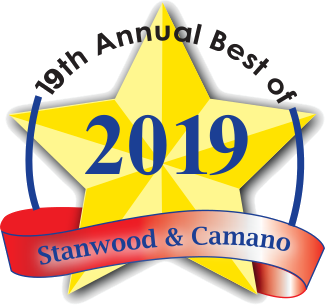 Thank you Stanwood Camano community for again ( 20 years in a row now )  voting us "Best Dental Office".
Your confidence in us is very much appreciated!
---
COVID-19 Update
We have taken many steps to improve the safety of our office to protect both you and us from the virus.  We feel safe here and confident that we are protecting you from the virus.
We have installed a central HEPA filter to filter the air in our clinic
We have installed 2 UV sanitizers in the filtration system
We have installed a new high air flow furnace to increase the filtration of the office air
We have installed shields up front to protect you and the staff while checking in and out.
We have staggered patient flow to minimize congestion when checking in and out of your appointments
We have installed a new system of checking in to minimize congestion waiting to be seated for your appointments
We have purchased "source" vacuum units for each room  to immediately  remove aerosols created during your appointment
We have purchased HEPA air purifiers for each room to filter the air even before it gets filtered centrally
We,  of course, have secured enough quality masks and gloves for your and our protection
We spray disinfect every area of the office regularly, several times a day,  over and above our regular surface disinfecting protocol
---
---